Best Apple service – iPhone, iPad i Mac in Zakopane
Post-warranty service or repair of the screen with replacement of the glass and other damaged parts.
Zamoyskiego 1a street (see map)
mon – fri 10:00 – 18:00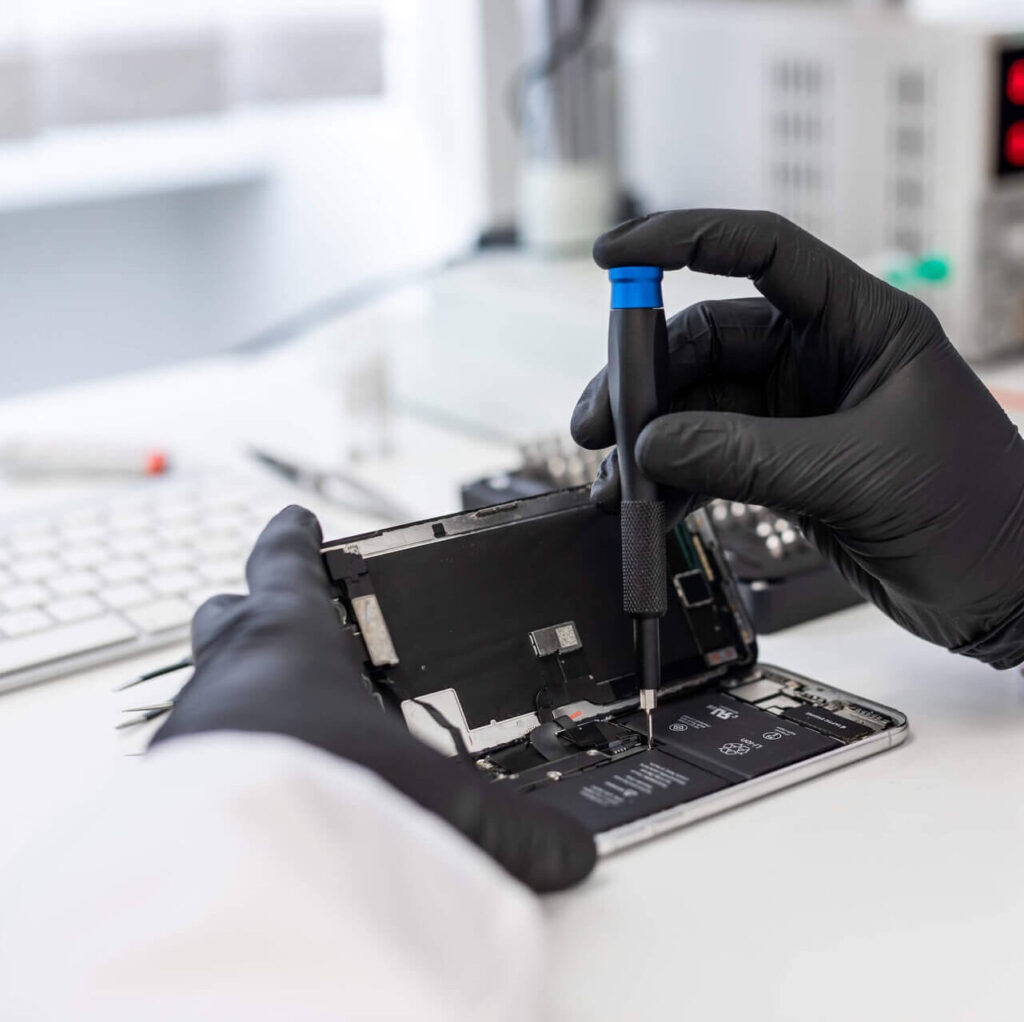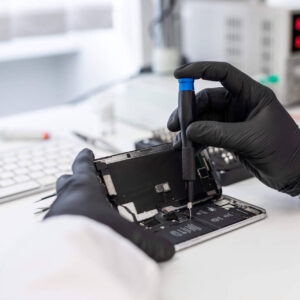 Why trust us?
Safety
We have confidence in what we do. We grant 180 days of warranty for the repair work. We have all our ventures and employees insured, so that all of us can feel safe. In any given moment you can look up ratings our company received on Facebook or Google to make sure you leave your device in good hands.
Original parts
Parts we use are always original, new and premium quality. All products come directly from the manufacturer and trusted suppliers, which guarantees their highest quality in accordance with the principle: "The dissatisfaction of poor quality takes much longer than the joy of low price".
Experience
Department in Zakopane is our newest department. In no time we have become the only reputable service point within 100km from Zakopane. Due to that we managed to help several thousands of clients. Our service point located at Nowatorska street offers the best quality service and nice atmosphere. Most of us come to the mountains to relax after all. Our excellent internet reviews are not staged by a marketing company – they are real proof of phenomenal service! 🙂
Professional iCare service point in Zakopane
dedicated to all Apple devices.
Service of iPhone, iPad, MacBook in Zakopane.
Service of iPhone, iPad, MacBook in Zakopane.
We are available from Monday to Friday between 10AM and 6PM. We chose a spot next to the Krupówki boulevard at Zamoyskyego 1A so you can find us easily. The new venture in such a beautiful city gives us a lot of energy and we hope to meet your expectations. The fact that we have opened a third service point in Poland is an outcome of everyday trust you put in us. We promise that the new department will become the best service point, not only in Zakopane but in the whole region!
iCare service started its business activity in 2014 in Łódź, where our main headquarters are located. During several years of activity we have managed to become the leader in post-warranty services in Łódź and Piotrków Trybunalski. Being faithful to the idea of providing only the highest quality service we have confirmed our leading market position and we attracted thousands of satisfied clients. Original units, vast experience of our service teams and professional equipment are the key elements of our company's success.
iPhone service in Zakopane
Are you vacationing in the Tatra Mountains and your iPhone suddenly got damaged? Maybe you spilled something on it or it fell on the ground? Don't give up on contact with friends or taking unforgettable photos! We will fix your device in 2-3 hours! You can stop worrying and leave your phone at a professional service point. Bring your iPhone to the iCare service point and we will return it in a flawless condition. If your display got damaged it only takes one visit at our service and our team will quickly and skillfully replace the broken screen to a new, original one or try to regenerate iPhone's screen. iPhone battery replacement isn't a problem for us either. Battery and screen replacement are the most common repair types done in our service. You can get familiar with other repair types on our website. Apple iCare service also deals with repairing other Apple devices, such as iPad, iMac or MacBook. We are confident in the quality of our job and the originality of used parts, therefore we always grant a warranty to the customers. Apple iCare service in Zakopane is the only professional Apple service point in the region, which is confirmed by thousands of satisfied consumers and excellent Google and Facebook reviews.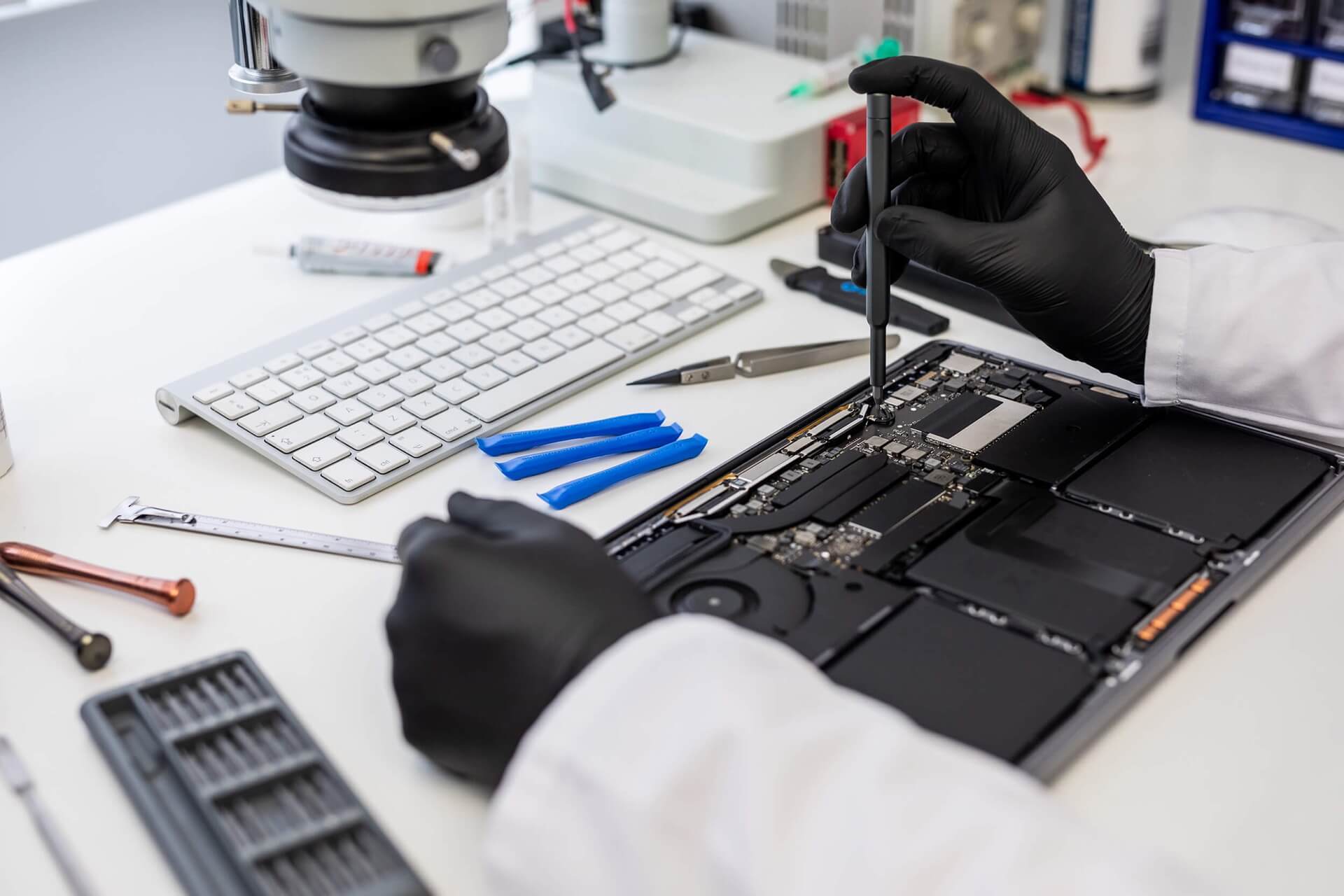 Zamów wizytę w jednym z naszych stacjonarnych serwisów aby przyśpieszyć naprawę.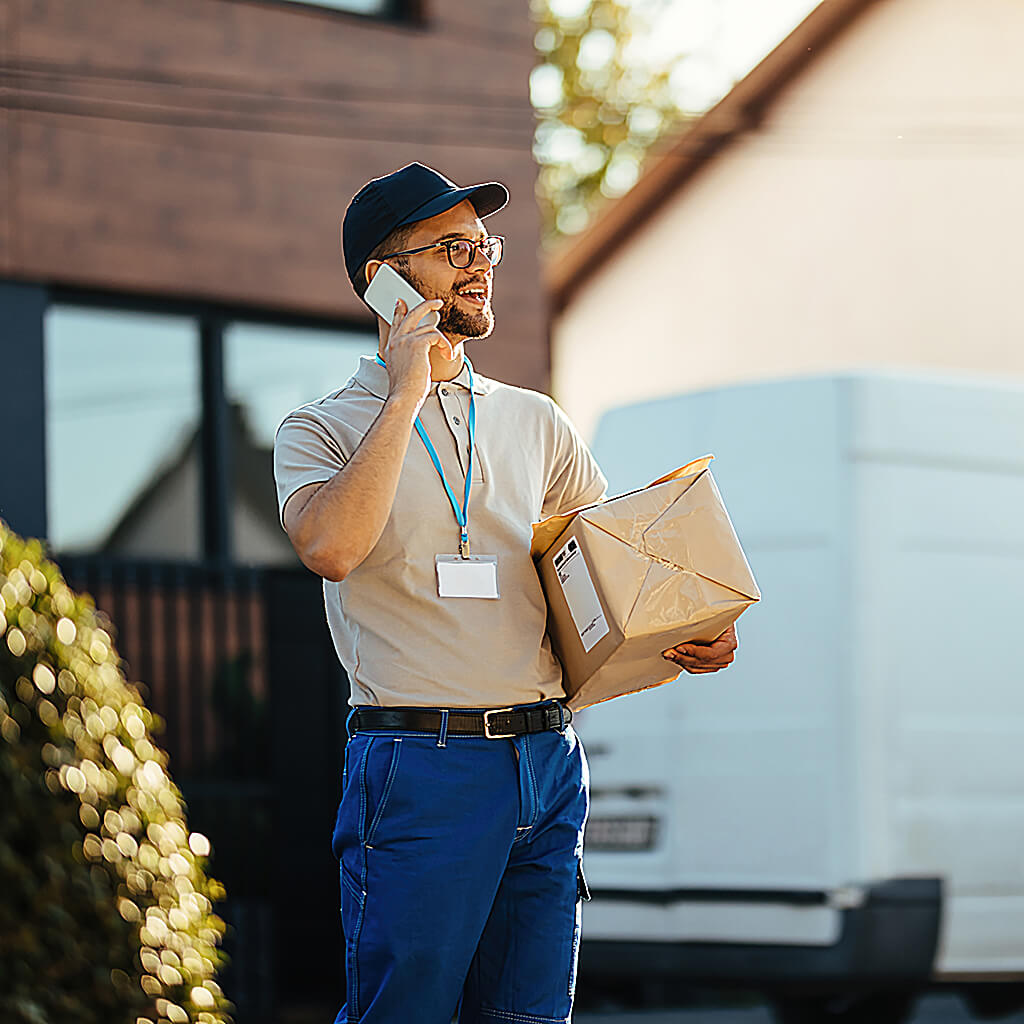 Zamów kuriera, który odbierze sprzęt od Ciebie, a po naprawie odwiezie prosto pod Twoje drzwi.